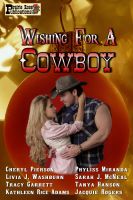 Wishing for a Cowboy
Cowboys, kisses and love in the holiday air make for a special recipe in each of these wonderful new stories. Christmas miracles can happen when you're WISHING FOR A COWBOY! Stories by Phyliss Miranda, Cheryl Pierson, Sarah J. McNeal, Kathleen Rice Adams, Jacquie Rogers, Tracy Garrett, Tanya Hanson, and Livia J. Washburn.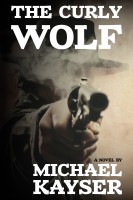 The Curly Wolf
People know the sleepy-eyed youngster only as "Arizona." Give him a badge and he'll kill anyone he's paid to. The settlers in the Redbud Valley are peaceable folk, but they've been pushed too far by Joe Brody, who wants their land and seemingly has the law on his side. He's got Arizona, too…unless Theresa Gutierrez can work a healing miracle on his stone-cold heart.