Sub-categories:
General | Action & suspense | Crime thriller | Psychological thriller | Spies & espionage | Courtroom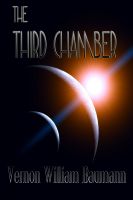 The Third Chamber
(4.00 from 1 review)
What does a ritualistic murder in 1940's South Africa have to do with the end of the world? What is the Third Chamber? And why will the Guardians of the Chamber die – and kill – to protect its terrifying secrets? Part Science-fiction, part murder mystery, The Third Chamber is a bizarre journey into a world where nothing makes sense. Yet where everything has a secret meaning. Dare you enter?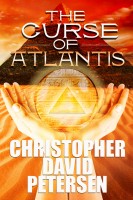 Curse of Atlantis
Curse of Atlantis: In Tomb of Atlantis, Jack Roberts, an adventurer, discovered an artifact that may have belonged to a pyramid contained within the lost city of Atlantis. In Curse of Atlantis, the search for the pyramids continues. Jack must race against time to discover where the pyramid is, in order to save his love and protect the ancient secrets of Atlantis.