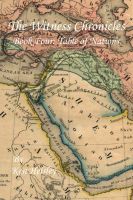 The Witness Chronicles - Book Four:Table of Nations
In this fourth installment of The Witness Chronicles series, Dr. Josef and his researchers continue to unlock the mysterious origins of the cache of ancient tablets and artifacts found in the caves of Mount Ebal in Israel. The story takes a surprising turn when it reveals the origins of Table of Nations as written in the book of Genesis.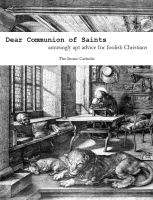 Dear Communion of Saints: amusingly apt advice for foolish Christians
(4.75 from 8 reviews)
What if "Dear Abby" were a saint? The popular satire and parody website, The Ironic Catholic, takes all the foolish questions we stumbling Christians have offers them to the great Catholic saints, who provide tough-love wisdom, insight, and considerable humor.