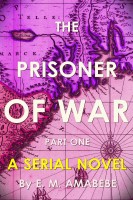 The Prisoner of War (Pilot): Part I of the Serial Novel
A mysterious warrior held for ransom. A small, brave kingdom under threat from a distant monarch. Three young people unknowingly swept up by history, whose choices could shift the course of a nation. Published serially in the 19th century style made famous by Dickens and Dumas, THE PRISONER OF WAR is a tale of adventure, romance, and political intrigue set at the height of the Viking Age.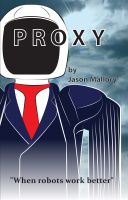 Proxy
(3.50 from 2 reviews)
Robots replace human workers, devastating the economy. Civil War begins as presidential hopefuls legislate amid corruption.