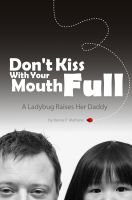 Don't Kiss With Your Mouth Full: A Ladybug Raises Her Daddy
Barry Trinsic never expected to be raising a two-year-old on his own. And happy, quirky Meghan certainly didn't expect to be growing up in America instead of China. Nine months after the tragic (and mysterious) loss of his wife, Barry begins to rebuild his love life. Of course, his little "ladybug" has her own ideas about whom he should date. An uplifting, rowdy, hilariously unforgettable novel.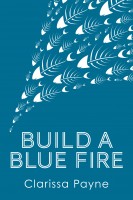 Build a Blue Fire
Steina's brother has died unexpectedly - how will she tell their reclusive mother? She can't, so she doesn't. Which means making sure that no one in the Icelandic fishing village where they grew up tells her either. Not to mention pretending that he's still alive, facing up to family secrets and dealing with the delusions of a complete stranger. She does none of this well.