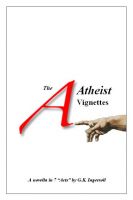 The Atheist Vignettes
by

G.K. Ingersoll
Price:
$4.99 USD.
Words: 53,910. Language: English. Published: September 12, 2010. Categories:
Fiction
»
Literature
»
Literary
Highly satirical and humorous while scathingly poking holes in the armor of religious belief, The Atheist Vignettes is an irreverent, sometimes didactic, but always entertaining novella of "associative fiction" that weaves short stories, playlettes, news reports, internet chats and other literary forms into a very human story with an unexpected ending. Even the "author" is a character!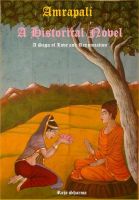 Amrapali A Historical Saga of Love & Renunciation
by

Raja Sharma
In ancient India, during the time of Lord Buddha, Vaishali was a flourishing democracy. Amrapali of Vaishali democracy was the most beautiful woman of the world. She is the all time best. She is the only woman in the history who had been forced to prostitution by state order.