Sub-categories:
Gay | Lesbian | General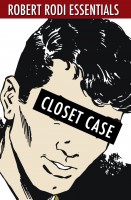 Closet Case (Robert Rodi Essentials)
The riotous follow-up to Robert Rodi's cult hit FAG HAG, CLOSET CASE turned the genre of the gay coming-out story inside-out and upside-down. Lionel Frank is a workaholic account executive at an upscale advertising agency and a secret gay life on the side. He's always said he'd rather die than come out. Soon he finds himself facing a situation where the choice is exactly that.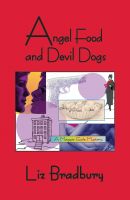 Angel Food and Devil Dogs - A Maggie Gale Mystery
(4.33 from 3 reviews)
When private detective Maggie Gale is called to a college to discuss the suspicious suicide of a gay professor, she shakes hands with the attractive Dr. Kathryn Anthony, who smiles at her with a faint but unmistakable touch of lust. Thrills, humor, & hot lesbian romance combine in this classic who-done-it style mystery.