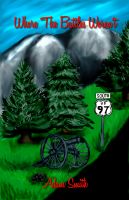 Where the Battles Weren't
Where The Battles Weren't is a book about ten towns in the western United States who share a name with an important Civil War battle. From Gettysburg, South Dakota to Winchester, Oregon and Petersburg, Alaska to Vicksburg, Arizona, Where The Battles Weren't takes readers on an exciting ride across the American West.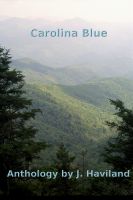 Carolina Blue
Carolina Blue is an anthology of travelogs, short essays taken from the author's journal about his time on the Piedmont of North Carolina, as well as tales from days on the road exploring the southeastern US.