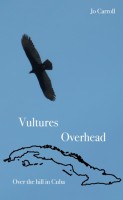 Vultures Overhead: Over the Hill in Cuba.
It's time for JO CARROLL to pack her rucksack again, and this time she's heading west, to Cuba, to search behind the salsa, the crumbling facades and the old cars to try to discover how Cuba makes sense of herself.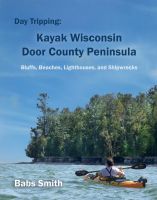 Day Tripping: Kayak Wisconsin Door County Peninsula Bluffs, Beaches, Lighthouses, and Shipwrecks
(5.00 from 2 reviews)
20 day paddles with GPS coordinates for small watercraft launch sites, public accesses and restaurants with beach landings along the way. The fun to read guide shares the most dramatic bluffs, hidden beaches, lighthouses, entertaining history, coastal landmarks, and 15 shipwreck locations visible from kayaks. This is why Wisconsin's Door Peninsula is a premier kayaking destination.