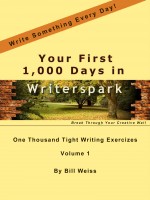 Your First 1,000 Days in Writerspark
Writer's block or just plain lack of inspiration strike every writer from time to time. Your First 1,000 Days in Writerspark is the first in a series of ebooks each crammed with 1,000 unique creative writing exercises.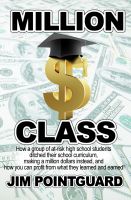 Million $ Class
Jim Pointguard's last period class is small, but with the obnoxiously loud (and unforgettable) Kee-Kee and the sleeping giant Earvin, he struggles to keep control. Eventually, in an effort to motivate his students, Jim decides to teach a lesson about money. The students love the lesson, which leads to other lessons about money and success. Soon, the students are pushing to reach a $1,000,000 goal.