Sub-categories:
Literature | Sociology | Author profile | Political | Business | Technology | Legal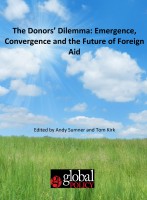 The Donors' Dilemma: Emergence, Convergence and the Future of Foreign Aid
As poverty declines, what if the remaining pockets of poverty are increasingly focused in countries where aid is already on the way to becoming irrelevant as domestic resources grow - such as some middle income countries - or in countries which cannot absorb aid easily and quickly – meaning many fragile states? This is the question addressed by contributors to Global Policy's first e-book.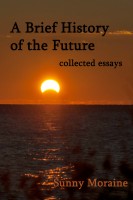 A Brief History of the Future: collected essays
As an author, scholar, and essayist, Sunny Moraine has mused on a variety of things in a variety of ways. In this collection, spanning over two years of work, they make their way through thoughts on the form and business of writing, the nature and meaning of games, the interweaving of society and technology, and the anxieties, awkwardnesses, and hopes of the everyday.