Sub-categories:
Literature | Sociology | Author profile | Political | Business | Technology | Legal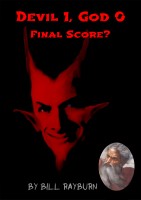 Devil 1, God 0: Final Score?
The ultimate struggle of good versus evil has been in the hands of God and the Devil since the beginning of time. The battle for the soul of man is intriguing if for no other reason than to acknowledge that the Devil is pro-active while God stands down. Has the Devil won?