Sub-categories:
Literature | Sociology | Author profile | Political | Business | Technology | Legal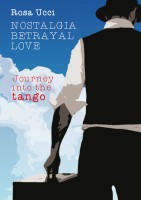 Nostalgia, Betrayal, Love
The Tango phenomenon today is a reality for the whole world involving people from all walks of life in three continents: Asia, America and Africa. The author has asked herself the reason for this 'retrieval' of the Tango, in particular the dance. Why are people from all over the world going to the 'milongas'? A question that leads her into an interior journey, an experience of awareness.