Sub-categories:
Literature | Sociology | Author profile | Political | Business | Technology | Legal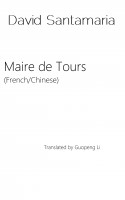 Maire de Tours (French/Chinese)
Received and dated by Madam Perrier, Desk 502, at the town hall of Tours, before the cyclones Lothar and Martin. French/Chinese translation.
Instructional Design Using ADDIE Design Concepts: Project
This is a extensive project using the ADDIE Instructional Design concepts. It consist of an actual project to assist a major organization resolve poor willing-to-recommend scores. The resolution was to create billing training for those representatives assisting customers of this organization. The project involves all phases of ADDIE design as well as all levels of the Kirkpatrick model.