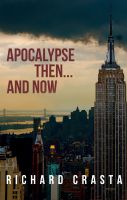 Apocalypse Then . . . And Now: An Alternative View of 9/11
In this unique combined eyewitness account, thought diary, and monologue on the Twin Tower collapse on Sept. 11, 2001, the author asks: On one of the most momentous days in Twenty-first Century History, what were people really thinking? Were they all thinking the same thoughts as the pundits and the politicians? Were the bottom 10% thinking the same thoughts as the top 5%?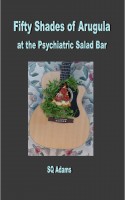 Fifty Shades of Arugula at the Psychiatric Salad Bar
This book is a diverse collection of short satirical pieces. There are rants against the Social Security Admin ; the customer service of Comcast, the perks of being a monopoly and a story about the shared horror of a trip to the RMV. Stories of life experiences include my first visit to an ashram: being one of the last people on earth to get a cell phone; and a trip to the Nervous Hospital.