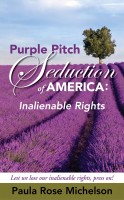 The Purple Pitch Seduction of America: Inalienable Rights
(5.00 from 2 reviews)
Tongue-and-cheek politically incorrect articles covering the American scene and what might be going on behind the scene creates a new take on what Will Rodgers, the Smothers Brothers, Laugh In, and George Carlin might have said and pays homage to what's passing in the body politic, our American culture, and our yesteryear juxtaposing the inane with the profane as Christ shines through.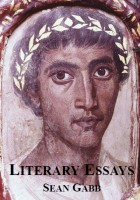 Literary Essays
By
Sean Gabb
Price:
$5.99 USD.
Words: 60,750. Language: British English. Published: May 26, 2014. Category:
Essay
»
Literature
Why bother learning Latin? How did the Romans pronounce Greek? Should the Elgin Marbles be handed over to the Modern Greeks? Did the ancients have market economies? Should Epicurus be venerated above Plato and Aristotle? Why is Carol Ann Duffy not even a bad poet? What makes Macaulay a great historian and L. Neil Smith a great science fiction novelist? Read on and see.