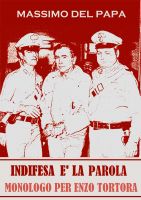 INDIFESA E' LA PAROLA - Monologo per EnzoTortora
A 25 anni dalla scomparsa un ricordo di Enzo Tortora, giornalista, conduttore, uomo di cultura. Un personaggio di estrema dignità, dal carattere non facile, distrutto da una macchinazione infame, abbandonato da quasi tutti. Un monologo per ricordarlo e per ricordare, forse per scoprire, la sua storia allucinante. Dedicato ai 66mila senza nome abbandonati negl'inferi delle carceri italiane.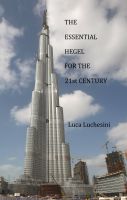 The Essential Hegel for the 21st Century
This book explains the core concepts of the philosophy of Hegel based on the interpretations given by Isaiah Berlin and Alexandre Kojeve, and their lasting influence on the contemporary age and our way of thinking.