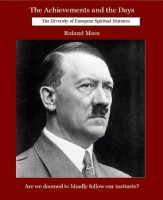 Book IV. The Diversity of European Spiritual Histories
By
Roland Maes
Price:
$3.99 USD.
Words: 60,870. Language: American English. Published: May 15, 2013. Category:
Essay
»
Political
"The Diversity of European Spiritual Histories" reviews the factors that have favoured or impeded the progress of Europe toward civilisation, analyses the contributions of the three main religions that have influenced this progress and verifies that the Franks rejected the monism advocated by Christianity, in favour of material benefits.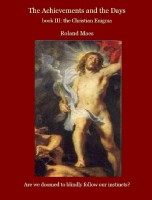 The Achievements and the Days Book III. The Christian Enigma
Book III, The Christian Enigma, describes the rise of the Christian faith within the Roman Empire.It was an improbable event, which succeeded because it was backed by the highest authority of the Empire and because the religion itself had been adopted by the barbars who had conquered the empire.