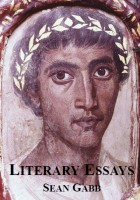 Literary Essays
By
Sean Gabb
Price:
$5.99 USD.
Words: 60,750. Language: British English. Published: May 26, 2014. Category:
Essay
»
Literature
Why bother learning Latin? How did the Romans pronounce Greek? Should the Elgin Marbles be handed over to the Modern Greeks? Did the ancients have market economies? Should Epicurus be venerated above Plato and Aristotle? Why is Carol Ann Duffy not even a bad poet? What makes Macaulay a great historian and L. Neil Smith a great science fiction novelist? Read on and see.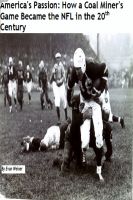 America's Passion: How a Coal Miner's Game Became the NFL in the 20th Century
(4.00 from 1 review)
The National Football League is the premier sport in the United States. But it always wasn't that way. Author Evan Weiner takes us back to the days when the NFL was a mom and pop store operation with the players and others who witnessed the league's growth first hand. The game started in the coal mines in western Pennsylvania and is a multi-billion dollar business today.