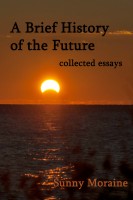 A Brief History of the Future: collected essays
As an author, scholar, and essayist, Sunny Moraine has mused on a variety of things in a variety of ways. In this collection, spanning over two years of work, they make their way through thoughts on the form and business of writing, the nature and meaning of games, the interweaving of society and technology, and the anxieties, awkwardnesses, and hopes of the everyday.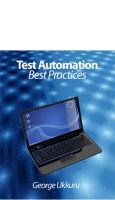 Test Automation Best Practices
In this brief, well-organized exposition, George breaks down and simplifies the primary aspects of Test Automation. He covers its cost effectiveness on software products, how that is affected by the maintenance life of the product, and how to prevent and protect features from breakage.