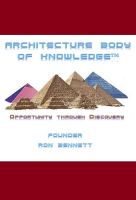 Architecture Body of Knowledge
Imagine...unleashing your organization's potential, people knowing what must be done and empowered to do it, executing the right decisions the first time with predictable and desirable outcomes. Imagine...this is you! Opportunities through Discovery. Innovation by Design. What opportunities can you imagine?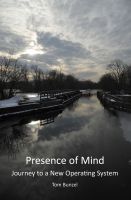 Presence of Mind: Journey to a New Operating System
Presence of Mind is the personal journey of a technology writer who hit the wall and became overwhelmed with the struggle to keep up with the demands of both his profession and his inner programming. The journey back was facilitated by insights into the deep connection between the software which is programmed by humans, and the genetic code which is the intelligent energy behind Life itself.