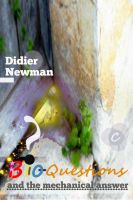 Bioquestions and The Mechanical Answer
This is a book of puzzling questions. A different book in which biology is used as a foundation to build a down-to-earth narrative, in the hope of addressing all basic human concerns from a modern, casual and holistic perspective; with enough substance so that the reader may question the music or the noise of the world that can be heard everywhere, full of selfish and extraneous interests.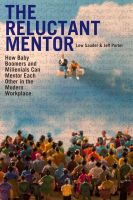 The Reluctant Mentor
By
Lew Sauder
Price:
$3.99 USD.
Words: 26,960. Language: English. Published: March 13, 2014. Category:
Essay
»
Business
Sauder and Porter explore the mentoring relationship between a successful baby boomer business owner and his Generation Y employee. They ultimately show that the optimal solution is multi-generational mentoring--each generation sharing knowledge with the other for better leadership development.