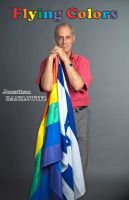 Flying Colors
(5.00 from 1 review)
Jonathan cracks open many doors for an intimate yet revealing look at a world most people never get to see; Apartheid, civil aviation, Israel, gay rights & more "I really enjoyed [your book]. I read it in one sitting and found it absolutely riveting. You're both a strong writer and a gifted story teller. Many thanks for sharing it with me." Matt Mills, Editorial Director, Pink Triangle Press.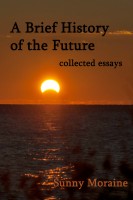 A Brief History of the Future: collected essays
As an author, scholar, and essayist, Sunny Moraine has mused on a variety of things in a variety of ways. In this collection, spanning over two years of work, they make their way through thoughts on the form and business of writing, the nature and meaning of games, the interweaving of society and technology, and the anxieties, awkwardnesses, and hopes of the everyday.