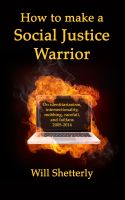 How To Make A Social Justice Warrior
Will Shetterly may be the only person who has gotten death threats from both racists and anti-racists. This is his history of of flamewars, black lists, and mobbing by science fiction fans who believe they will make a better world by raging on the internet.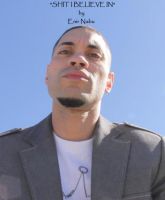 Shit I Believe In
By
Enir Nabu
Price:
$0.99 USD.
Words: 4,140. Language: English. Published: January 31, 2012. Category:
Essay
»
Sociology
(4.88 from 16 reviews)
These are random tweets taken from my Twitter account. I have epiphanies all the time so I jot them down. People said write a book about all these thoughts. So I did.