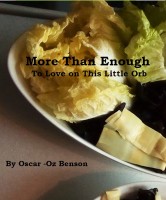 More Than Enough to Love on This Little Orb
There always has been more than enough of everything on earth. We have just had limited access to and understanding of it all. Today more than ever before in the short history of man on planet earth it is becoming astoundingly known that this statement is true.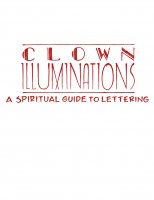 ILLUMINATIONS: A Spiritual Guide To Lettering
By
Clown
Price:
$2.99 USD.
Words: 90. Language: English. Published: August 3, 2014. Category:
Essay
»
Sociology
Illuminations is a reference guide for learning how to reach within yourself for creating original ideas based on your own personal experiences. The key subject matter is "lettering", but the concepts involved apply to all crafts. The entire book is hand drawn/written, and is a direct example of what it takes to move forward with effortless confidence in whatever it may be that drives you.