Eligere (Seranfyll, Book 2)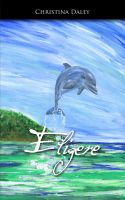 By
Christina Daley
$

2.99
Rating:
(

2

reviews)
based on
Published: March 25, 2012
Words: 86,698 (approximate)
Language: English
ISBN:
9781476162799
Short description
Rain is bored. But a voyage to the "Untamed Isle" should remedy that and more.
(Ages 10+) Rain. Is. Bored.
With Coal at university and Domrey away on a constant string of assignments from the Royal City, she and her sister Snow are stuck at Seranfyll Manor with their tutor Professor Digory, who has to be the dullest teacher on the face of the earth. She craves a break from the monotony or, even better, an adventure like the ones she only gets to read about in books.
A voyage to the jungles of Amyrania should do the trick. When Domrey agrees to do a favor for the king, Rain and the others get to set sail with him on what sounds like an exciting but relatively simple assignment. However, despite its tourist-friendly facade, Amyrania is called the "Untamed Isle" for good reason, and this adventure will prove to be more than any of them had bargained for.
Join Rain, Coal, Domrey, and a host of old and new friends (and enemies) in this exciting sequel to Seranfyll.
Tags
adventure
,
fantasy
,
magic
,
young adult
,
teen
,
ya
,
middle grade
,
mg
Single purchase gains access to all formats. How to download ebooks to e-reading devices and apps.
Reviews
Log-in to write a Review
Log-in to add a Video Review
Review by: A Book Vacation on July 20, 2012 :

This was a phenomenal read. Daley takes a very in-depth look at the atrocities of slavery in her novels, and I just love how well written and interesting her books really are. Rain and Snow are my favorite. They're the epitome of teenagers everywhere. They're looking for adventures, bored by mundane schoolwork, and intent on having as much fun as possible. But they've also got strong heads on their shoulders. Having been slaves at one point in their lives, they are all too aware of the evils that penetrate the world and want to work to fix it as much as possible. And so they do as they embark on some amazing adventures, full of joy and perils, and I was captivated from the very start.

This is a great sequel to Seranfyll,and I just loved it! The story is very fast paced and I highly enjoyed the voyage to the Amyrania jungles. Although full of fantasy and epic world building, the story is extremely real, and I love how Daley is able to make the story stand out so much from other novels out there. Full of poignant themes regarding self worth, the atrocities of slavery, coming of age, and having hope/faith in oneself, this is a must read for all ages. Five stars.
(reviewed long after purchase)
Review by: Candle Star Press on April 22, 2012 :

Christina Daley's second book in her Seranfyll series is well worth reading. I think I liked book one just a touch better, with its unexpected magic and the delightfully eccentric character of Domrey, but this is a solid second installment. Domrey and his adoptive sisters and brother, Rain, Snow and Coal, are all back. In fact, it is the cohesion of this peculiar family and the awesome values they stand for—like love, sacrifice and freedom—that makes this series truly refreshing.

As Domrey, who's now using his magic powers in the service of the king of Yoan, is given an assignment on a tropical isle, the action moves across the globe. Ms. Daley gives the "Untamed Island" a great sense of place, making effective use of details like climate, animals, people groups and native culture. The book takes on the feel of a missionary story when Domrey, Rain and the others finally land in jungle village and help the doctors who live and work there. (Actually, quite a few times I was vaguely reminded of biblical parallels, just as in book one, but the book is not religious.) And while my attention did wander at times during the mundane moments in the village, there are exciting events scattered throughout. The last quarter of the book, after Rain is kidnapped, grows very adventurous indeed.

A word about characters. Oddly, I never really clicked with Rain, even though the narrator follows her around for the whole book, with the singular exception of chapter 32, when the "camera" follows Domrey and Coal on a journey that does not include Rain. I found her reactions, especially her moments of anger, a little forced. While she does discover some hidden talents by story's end, and she makes some selfless choices, I never felt that she internalizes the plot effectively, never develops and grows like she did in book one. Domrey was easily my favorite character in book one. As the devoted, wise, generous patron of the family, he is still vastly important, but he takes more of a back seat in this one. This time I thought it was Coal who emerged strongly, with his complex personality. He's coarse and quick-tempered, violent even, but his loyalty and tender heart make him vastly endearing.

The prose flows easily and is noticeably smoother than book one; however, it delves a little too deeply into slang and cliché. Modern words and phrases like "moron," "cool," "weird me out," "missed it by a mile," "beaten to a pulp," etc. clash with the setting's Old World feel. But the writing does contain moments that are absolutely lovely, such as when the old chief sings "with a voice beautified with age and dignity." Or when "Light drops (of rain) tapped their tiny tunes on the roof.

Ms. Daley is a master of quirky detail. In book one, I loved that Domrey created his spells by knitting. And that Quill, the butler, was once a chicken and now runs around in circles when excited shouting "Ba-Clack!" I was glad to see Quill back. This time around, a new character, Phineas Klopp (Don't you love that name?) draws mystical creatures on paper and brings them to life. And another magician creates black hole spells, where the air rips open and swallows bullets and fireballs and such before they can do any harm. Clever! Details like these give this series so much character.

In conclusion, I think Eligere, like Seranfyll, will appeal to anyone with a penchant for fantasy. I'd say it's geared toward mid-teens, but the language is perfectly clean, and any content objections are so mild that I won't even include them, so I'd put a 10+ recommendation on this one. And finally, I'm pleased to say the book's final pages scream the promise of a third volume sometime in the not-too-distant future.
(reviewed within a month of purchase)