Rahala: An Ascension Odyssey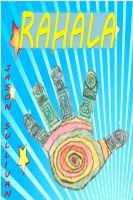 By
Jason Sullivan
$

0.00
Rating:
(

3

reviews)
based on
Published: July 10, 2012
Words: 48,700 (approximate)
Language: English
ISBN:
9781476432380
Short description
Join three friends as their lives are turned upside-down, their inner and outer worlds collide, and Earth prepares to defeat its enemies and ascend to a higher existence! Aliens from outer space and the other dimensions are positioning themselves for an apocalyptic moment of transformation and you must help Earth survive! Accept the challenge to set off on the cosmic adventure of your life!
Many people believe the world will end with an apocalypse. Others believe in the ascension, a dramatic transformation of the Earth and its inhabitants from a three-dimensional reality onto a higher plane of existence. In 'Rahala', you will experience the celestial drama that is spinning the Earth toward a new existence. Come along for the wild ride as three friends, many aliens, and the Earth itself, prepare for a change that will leave nothing untouched. Travel into the distant past, as well as the far future, to learn the metaphysical details and spiritual strategies surrounding the Earth's pivotal transition.
Tags
spirituality
,
ascension
,
earth
,
apocalypse
,
science fiction
,
metaphysics
,
mayan
,
sedona
,
greys
,
reptilians
,
dimensionality
,
pleiadians
,
three friends
,
sirians
,
earth transformation
,
earth transition
,
perathons
,
rahala
This book is free. How to download ebooks to e-reading devices and apps.
| Format | Full Book |
| --- | --- |
| Online Reading (HTML, good for sampling in web browser) | View |
| Kindle (.mobi for Kindle devices and Kindle apps) | Download |
| Epub (Apple iPad/iBooks, Nook, Sony Reader, Kobo, and most e-reading apps including Stanza, Aldiko, Adobe Digital Editions, others) | Download |
Reviews
Log-in to write a Review
Log-in to add a Video Review
Review by: Lada Ray on Sep. 16, 2012 :

Fascinating, Visionary and Creative – Highly Recommended!

While visiting the ancient rocks in northern Arizona, friends Marcia, Steve and Harvey encounter a striking inter-dimensional phenomenon, and meet a friendly alien who shows them the future destruction of the Earth by vicious extraterrestrials called Perathons.

What ensues is a highly imaginative, philosophical and visionary story of a quest by three very different humans to save the planet. Although the book features various aliens, it is as much about saving the planet from them, as it is about saving it from ourselves, particularly from those humans who succumb to greed, aggression and other vices. It is also about saving OURSELVES, our souls, our hearts, all that is pure and good; it is about remembering who we are and what's important.

The imagery is both profound and creative. The author takes his protagonists back in time: to ancient France and medieval Ireland, where the reader is asked to reconnect with the pure nature of our planet, and to the dismal distant future, where we see what would become of us and the Earth, if heroic action is not taken to prevent this time-line from becoming a gruesome reality.

I loved the spiritual/metaphysical element in the story, reminiscent of the Earth's wisdom from the Native Indian and Ancient European traditions, as well as what we call today the "New Thought." At times, Rahala also reminded me of the famous book, The Celestine Prophecy.

Jason Sullivan's book packs a lot of information in a relatively short space. It is easy and pleasant to read, includes some humor, yet it gets you thinking about the important truths we often forget or brush aside. I highly recommend this enjoyable, imaginative and spiritual read to anyone!
(reviewed long after purchase)
Review by: Alter EgoTrip on Sep. 03, 2012 :

One thing so far after reading many of Jason Sullivan's works I have to say for such easy reading there is density to his writing that makes the words seem as though they hide more to than meets the eye. There is a desire to linger and re-read some of the more complex chapters to see if I'm missing something.


The shortness of the story is appealing but then there is the thinking about it which takes the time..I like thinking about things, so there IS much food for thought.


The relationship between the three main human characters and the journey they have started off together on and each having an individual journey is loaded with extremes of experiences times places and physical adventures and dangers.


Interesting and strange synchronistic events take place and the story begins to accelerate with trans-dimensional travel, alien contact and a secret about planet Earth. Other interesting secrets and plots are unveiled as the adventure moves on.. things via time and space and other dimensions.. future, past & present and all happening at the same time.


If you like the entertaining factors of Dr. Who, light humour and dark story lines, aliens, humans, time travel and life or death dramas, this may be something for you, but I warn you, it is not down to simple endings if that is what you enjoy.


If you have an imagination, this will feed it and if you let your imagination go wild, as I do, you may have trouble sleeping at night, for a while depending upon your memory for details. As I said, there is a density of the subject matter that really paints backdrop with details.. and "Rahala"

does not waste words.


Although the descriptions and language soften the impact of events which have taken place, leaving focus on the main plot and the mission.. there are some scary and relevant parallels to our own modern day world wide situation.


If you are prone to thinking about alien life and speculating upon if it's already here on earth, perhaps you might find yourself asking another question like.. "are they eating us?"


I find this a very fascinating story with emotional impact which is not lost on me, but is clearly objective and even fairly neutral in its way of presenting these adventures, but for as neutral as the language is there are so many underground and overground ideas shown here as well. Many ideas that are found in within the world of UFO studies and alternative history based movements which concern themselves the possibility of aliens.. but also some mythological Biblical ideas which really pepped up the background for this adventure and made me more appreciative of the diversity of the "woo woo" world which I personally happened to be familiar with.


Although at first I found the Irish mythologies intrusion suspect, I have to say that the author pulled it off very well and dignified, although a little comical, light-hearted and absurd with the presence of "little people".


I do not know if some of these ideas have come into the story of their own accord or implanted themselves in the author's mind. I can only speculate his familiarity or lack of... but then when I read the one bio presented, it does seem he might be familiar with them as he has an MFA in Religious studies (which seems a very serious topic for someone with such a humour and playful tone to his writing at times.)


And if you are familiar with some of the some of the mythologies or speculations of David Icke or the studies of other people who have written extensively upon the topics of human enslavement by possible extra or intra terrestrial life, "Rahala" has a twist of that but also takes an idea which I like found in much Japanese animé when it comes to "bad intentions": there is motive, both inner and outer. Best of all, who is to say that the bad guys are all bad guys or all agree upon their evil deeds?


This is not an artificial construct of "good" vs "evil". Even the "good guys" may have been corrupted.. and who is to say who's side anyone really stands on in the end when it comes to extra terrestrial help.. and stranger things have happened.. when it comes to alien intervention, some are willing to set aside differences in order to focus on one goal.


But since one of our main characters IS an alien trying to save earth, it gets trickier with these other concepts, as he is a time traveller, space traveller and multidimensional traveller.. who gets our friends in as much trouble as he is trying to help. I find Rahala, the alien guy who the story is named after, a character really speaks to me about the individual taking risks and having to rely upon the kindness of others.. and engage the help of like minded individuals. There are some lovely parts to it and I do not want to spoil the reading experience or the discover factor, so I will not add these into my review.


What stood out was clear, that nothing IS and that things are not what they seem and that division may be a construct, especially between humanity.


Since we all bring to works we read our own experiences, I feel strongly that "Rahala" is something good to bring your own personal experience to. This was a very enjoyable adventure and I personally got a lot out of reading it, it made me laugh, it startled me and it made me think again about things. I just wish it had been a little longer.
(reviewed long after purchase)
Review by: Whitney Moore on July 26, 2012 :

This book is amazing! This is not a typical Science-Fiction novel. The blend of metaphysics and fiction (even comedy!) is truly inspired. It doesn't feel contrived or preachy. It doesn't matter if you believe the underlying truths found in this book or not it's still interesting, engaging and at times really scary.
Imagine you found out there was something watching you from the shadows or perhaps from under the Earth itself, what would you do? How would that change your life? I know how it has changed mine and after reading this book I feel truly blessed to have been allowed into this world by the author. You will not regret reading Rahala!
(reviewed within a month of purchase)