Erin The Fire Goddess: The Beginning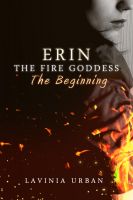 By
Lavinia Urban
$

0.00
Rating:
(

14

reviews)
based on
Published: July 12, 2012
Words: 48,870 (approximate)
Language: English
ISBN:
9781477517543
Description
Erin is a 15 year old girl, born with a birthmark covering the left side of her face. She moves to her parent's home town of Galladale, where all is not what it seems. From day one, Erin is bullied by Jessica, for looking at Sean. Why is she trying to keep Erin away? Will the bullying ever stop? Can Erin control the fire that builds inside her?
Tags
fantasy
,
teen
,
adultyoung adult fiction
This book is free. How to download ebooks to e-reading devices and apps.
Format
Online Reading (HTML, good for sampling in web browser)
View
Epub (Apple iPad/iBooks, Nook, Sony Reader, Kobo, and most e-reading apps including Stanza, Aldiko, Adobe Digital Editions, others)
Download
Kindle (.mobi for Kindle devices and Kindle apps)
Download
PDF (good for reading on PC, or for home printing)
Download
RTF (readable on most word processors)
Download
LRF (Use only for older model Sony Readers that don't support .epub)
Download
Palm Doc (PDB) (for Palm reading devices)
Download
Plain Text (download) (flexible, but lacks much formatting)
Download
Plain Text (view) (viewable as web page)
View
Reviews
Log-in to write a Review
Log-in to add a Video Review
Review by: Aimee Therault on July 02, 2013 :

I learned in my high school drama class that every move that you make onstage has a reason. You don't just walk across the stage you go to someone or you are moving away from someone or you are grabbing an apple, ect. In other words, you have a motivation. Having said this, I found that I could not find the motivation in this book. Was this the story of Erin falling in love? Was this this the story of Erin coming into her powers? Of her being bullied? I don't know. I liked the idea of the story: a young girl, cursed with a birthmark that takes up an entire side of her face, finds herself being bullied at school and kept away from the one person who wants to talk to her. However, after reading the book I found myself with tons of questions and no answers. If it was the story of her falling in love I felt that it happened why too fast. They had barely spoken two words to each other and now they are suddenly in love. I felt that she was latching onto Sean because he was the only one who spoke to her, despite her birthmark. That is not a recipe for love. If it was the story of Erin coming into her powers then that also fell flat because she barely used her powers and asked hardly any questions about them. If I just found out I could make fire be sure that I would be all over controlling it and finding out why. If it is her being bullied then that didn't work out either because she never stood up to the bully. Sure she burned her but she didn't really want to so why did she? Also, turns out that the bully was being manipulated and was actually a very sweet girl. Really. SO you are telling me that at that entire school no one wanted to make fun of her? This doesn't sound like any high school I went to.

The one thing that I was really upset about was that her birthmark pretty much disappeared. Aside from the fact that they said it would when she was able to control her powers and I saw no evidence of that in the book at all, this only perpetrates the belief that teenage problems can be solved only with magic. I feel that story would have been much better if she had found a way to live with her birthmark and found confidence within herself.

There were many spelling and grammatical errors, but that is not why I only gave two stars. What it comes down to was that while I loved the idea of the story, the story itself fell very flat. At the end I have a million questions and no answers. I think that maybe in the next books the questions will be answered and all the things that I felt had no motivation will in fact have a basis. While this is possible I am not willing to find out. Even though this was just a short story prequel I feel that it should have some sort of ending, this one did not.
(reviewed within a month of purchase)
Review by: Diana Callahan on June 23, 2013 :

I was intrigued from the start of this book, you can get enveloped into the story. It is a fun read once you get past the bad editing; to me it was written as if a child wrote it. once the editing is corrected it will be a 5 star book but for now I will give it only 3 stars....
(reviewed within a month of purchase)
Review by: Andrew Kuligowski on June 16, 2013 :

I thought that Lavinia Urban's "Erin, the Fire Goddess: The Beginning" was a good novel. First in a YA paranormal series, "Erin ... The Beginning" introduces a loner high school student, Erin, and her family as they begin a new phase of their lives – moving to a new town, and enrolling in a new school.

It has been a few years since my high school days – heck, it's been a few years since my daughter graduated high school! – but even now, I remember the emotions much, much more than the historic details. I'm sure that this aspect of school has not evolved greatly since MY grandparents were in school, and don't expect it to change in the next generation or two, either! Ms. Urban captures this feeling in her characters – our loner hero, her popular sister who has her own secret insecurities, and the other "types" that inhabit high schools. Further, Ms. Urban managed to hook me; I didn't know what was going to happen next. Predictability turns me off in a novel; "Erin ... The Beginning" sure had little to none of that!

Lest anyone believe I'm anointing this my favorite novel of the year, I must temper my earlier comments. I thought Ms. Urban's pacing, especially towards the end of the novel, to be of mixed quality. There were times I couldn't wait to see what happened next; there were other times I just wished SOMETHING would happen next – and soon! In addition, Ms. Urban's editor, if she employed one, did not do their job well. There were formatting errors, as well as problems with spelling, punctuation, and grammar – not as many as I have seen in some other independent efforts, but enough to be occasionally distracting to this reader.

I am looking forward to Ms. Urban's next effort.
I'd give it 3 1/2 stars, but it's fair and accurate to round up to 4.

DISCLOSURE: I was given a free copy of this book in return for an honest (and prompt) review.
(reviewed within a month of purchase)
Review by: Jamie Norton on June 15, 2013 :

The concept of this book is awesome, it needs a little work in the grammar and formatting department but other than that it was great.
*Disclosure- I was given this book in exchange for an honest review*
(reviewed within a month of purchase)
Review by: Kandi Steger on June 15, 2013 :

I enjoyed reading about Erin, a 15yo girl who was born with a special gift. She learns of her power while enduring some of the worst encounters of her life, along with some of the best when she meets Sean, her soulmate. This book was a great and easy read- a wonderful young adult paranormal book!
(reviewed within a month of purchase)
Review by: Jessica Martinez on June 14, 2013 :

Definitely a very imaginative writer, it is not your typical paranormal teen book. It is slow going in the beginning but once you get through the beginning and past the grammatical errors, it is definitely a good read. As far as the story line, Erin and Sean seem to move their relationship very quickly. Her sister Kasey-Ray seems much older than Erin. Love Erin as a character, in the beginning she a bit too shy and critical of herself and the other teens are very hard on her. Overall, a great start to the series. Can't wait to read the rest of the books.
(reviewed within a month of purchase)
Review by: cgmartin79 on June 14, 2013 : (no rating)
Imagine going through life as a teenager with what feels like a disfigurement. Every gawks when you come by and cruel kids make fun of you.

Meet Erin and this is her story. Erin has a huge birthmark that takes up most of her cheek. She has been ridiculed her whole life about it and as her family moves away she is excited to leave the cruel kids in her school behind. Only, it's not as Erin had hoped. She has a new rival and she's not even sure why. Enter Jessica, the big, bad, bully that torments and physically assaults Erin every chance she gets. Warning Erin away from Sean. Sean just so happens to be gorgeous and out of Erin's league, or is he? They just so happen to keep meeting at the video store. Is there a reason?

This story has several turns and unexpected happenings in it. I loved that is wasn't just another paranormal love story. This story was unique and fresh. The heroine has some emotional damage because of her looks, but through the story we see it starting to heal. I await to see as the story unfolds in the other books how she will gain confidence and find her own peace.

I received a copy of this e-book for an honest review from the author.
(reviewed within a week of purchase)
Review by: Justine Bowman on June 14, 2013 :

I received this book free from the author in exchange for an honest review.
I really felt like Lavinia Urban has a new idea going with this book and I thoroughly enjoyed it. I love how I could actually hear the characters UK "accents" as I read. A few words did make me have to stop an think what the term meant, but I found this to be an interesting part of the book. I did find the book to be a bit short, but it did cover a lot of ground in such few pages. The author has given herself a lot of growing room for the next books. I found Erin the Fire Goddess: The Beginning to be a fun, cute and fast read.
At the beginning of the novel I felt bad for Erin because she was so self conscious of her birthmark and because all that kids were jerks too her. But now that she has met Sean and has an understating as to why she has the birthmark I think her perception of herself will change drastically. Surprisingly, I actually really liked Erin's sister Kasey Ray. At first I thought she would be some spoiled brat who was mean to Erin but I was pleasantly surprised. I'm not too sure about Sean yet, I feel like we just met him and its too soon to make assumptions about him.
All in all this was an enjoyable read and I am looking forward to containing on with the series. I have some questions that I need answered. Paranormal and YA lovers should read this book. You won't be disappointed.
(reviewed the day of purchase)
Review by: Emilie Faye on June 13, 2013 :

~* I received a copy of Erin the Fire Goddess: The Beginning from the author in exchange for an honest review during the Sweet Sixteen Summer Splash reading challenge. I have not been and never will be compensated for my review of this book. This review is my honest opinion and is in no way influenced by the author's generosity.*~

Now that I have that out of the way, Erin the Fire Goddess: The Beginning is about Erin Tait, a 15-year-old girl with an ugly red birthmark covering most of the left side of her face. She has no friends and has never had a boyfriend, so when her parents announce that they will be moving to their hometown of Galladale, she is relieved. Erin's not an only child, and her 14-year-old sister Kasey-Ray is perfect in every way, but they love each other all the same. In Galladale, nothing is different. Everyone thinks Erin is a freak except Sean.

Sean actually looks at her, not her birthmark. But when Jessica, a redheaded girl from her form class forbids Erin from even so much as looking at Sean, things go from bad to worse. Erin must avoid Sean at all costs. But things aren't what they seem. Can Erin avoid her attraction to the one person who doesn't treat her like a freak? Can she handle the changes happening within her?

-------------------------------------------------------------------------------

I actually loved the premise of this book. So why only 3 stars? There was a lot of grammar and spelling mistakes that made it really hard to take in at times. I also felt that the connection between Sean and Erin happened entirely too fast. Other than that, it was a nice quick read and the story still drew me in regardless of any of the flaws I found. I loved the whole paranormal element and despite a lot of people claiming they had no desire to pick up the rest of the series, I found that I can't wait to get my hands on the second book in the series, Erin the Fire Goddess: Betrayal.

If you want a nice young adult series with a paranormal twist and can get over the grammar issues (which the author has mentioned she is getting taken care of), Erin the Fire Goddess is perfect for you. The timeline is a bit wonky, but the premise of the story is mostly unique and actually quite charming.
(reviewed within a week of purchase)
Review by: Helena Ferrell on June 13, 2013 :

I went into this book completely blind. All I knew about this novel was that it has a pretty cover and obviously has something to do with the beginning of a story involving a fire goddess. Although the story did take a while to "heat up" (hah! Puns.), I still found myself intrigued by the story from the start. The author did a great job creating Erin as a sweet and kindhearted girl that's just misunderstood due to her birthmark. Honestly, it seemed that all of the characters (except Jessica, of course) were well rounded and genuine.


When I first started reading, I did have a few problems. It's no secret that the grammar in this book is not up to snuff. I believe I read somewhere that this was being worked on, but at least at the point where I was reading this book, it had not yet been corrected. The grammatical issues caused some disturbance at first, but it wasn't at a level where I couldn't complete the story. In fact, once I really got into the story, I stopped noticing the grammatical errors as much as I had in the beginning.


This is a really sweet book and I can't wait to continue the series. Try to look past the errors (until they're corrected) and you'll find yourself enveloped in a really fun series.

Note: I received this book free from the author in exchange for a review.
(reviewed within a month of purchase)
Review by: Linda Terrutty on June 12, 2013 :

Contains SPOILERS

First, (and I know the author is aware of this) I have to say the book was a little hard to read. And not because the author is from the UK (or Scottland?) and some of the terms were not what I was used to and it took me a few seconds to "translate" them into "American" english. It was the grammatical errors, missed / extra words, etc. that was distracting. I actually liked the story line and have become extremely fond of YA books. I think I actually read more about teenagers now than when I was a teenager. I know the author is working to have these corrected which I think would help immensely for future sales.

Aside from the above, it was a little disturbing given the bullying from Jessica and the overall meanness of the other kids just because of her birthmark. I'm not saying we don't see this in schools, because we know teenagers can definitely be mean. And the fact that Sean and others ignored how Jessica treated her really bothered me. The fact that only her sister stood up for her and her parents were completely clueless. That she thought of herself as a freak because of the mark and people's responses to it.

What I did like was that Sean was not bothered by her mark. And maybe that has to do with the fact that he was expecting it and knew it could fade after she became aware of her gift. I also could see him falling for her quickly, well, because again, he knew what to expect in a sense given he has been waiting for his soul mate. What I'm still confused by is why they do a complete about face in personality after awakening their gifts. Kelly explains her situation to Erin, but Sean doesn't. They just say that they all go through it. Now, what was a little off is how she fell for him so quickly. I don't expect to hear a 15 year old say "I love you" that soon after meeting someone, wait, I take it back. Yep, I can see a 15 year old who does not have any friends much less a boyfriend fall fast and hard. However, the fact that her parents are ok with the relationship and all of the hands on, even knowing why, is weird for me. I don't know if I could be that accepting with my daughter. Maybe if she wasn't 15...

Seriously, the book has a lot of potential, but needs some clean up and maybe fleshing out of some of the areas that are still vague. Not sure why the Dr. was so "crazy" either which definitely needs some explaining and maybe that comes later. I had no problem finishing it, but I can see how others would not have liked it.
(reviewed within a week of purchase)
Review by: amanda hervey on June 12, 2013 :

It had it's own unique take on the paranormal genre. It wasn't written as American, so at times a little hard to understand, but was very refreshing. In all honesty, it could use another read through/edit. But it doesn't really take away from the story. I tend to be a grammar Nazi or so I've been told. I love the Yin & Yang of the couples. The story is detailed and is very interesting to read. It was a little slow to pick up, but this is the first book, hence the title beginning. I read this book as part of a reading challenge, and would like to continue to read the series, but at the price listed for the next one, I am just not compelled enough to purchase at this time.
(reviewed within a week of purchase)
Review by: crystalc23 on June 09, 2013 : (no rating)
This book was a great read and thoroughly enjoyable. The way the author explains how Erin becomes The Fire Goddess is amazing. I don't read very fast but I was engulfed in this story and had to finish it. This book has great characters like Erin, and Jessica, and the trials and tribulations Erin has to go through to be what she is destined to be. I completely recommend this book.
(reviewed within a month of purchase)
Review by: Crystal Trumpinski on June 09, 2013 :

This was a good, quick read. I enjoyed the story. It definitely felt like "the beginning" as the title indicated. The majority of it felt like it was introducing the characters for the books that will follow. You learn about the characters and their powers, but no real indication of what they are used for. I will probably continue with the series, but I couldn't give it 5 stars since it didn't draw me in enough to immediately download the next book.
(reviewed within a week of purchase)
Review by: Tina Nelson on June 06, 2013 :

I was giving a Copy of this by the Author to participate in a summer reading Challenge, so of course I must give my honest opinion.
First off the only reason I give this book 3 stars is because she actually wrote and published a book and that takes guts and I am sorry to say that is the only reason.
I am actually amazed how this book has so many 5 stars reviews.

The writing was very slow, I felt like I was reading a short story my daughter wrote.
The editing was horrible I have no idea who her editor was/is, but that person needs to be fired.

Then I have a problem with the Soulmate thing he is 17/18 and is 15? I wished they both would have been the same age (above 15)
The Idea of the book was not half bad however, it would have worked out a little better if it did not have so many grammar errors. (English is only my second language and I could see them very easy)
I am seriously glad I did not have to pay for this book.
Sorry to sound so harsh,but it's honesty people want so that is what they get. I will not continue to read this series, I do wish the Author the best of luck with it.
(reviewed within a week of purchase)
Review by: Belinda Gallant on June 03, 2013 :

I thoroughly enjoyed this book. The story of Erin an how she comes to be the Fire Goddess is wonderful. I couldn't put this book down and finished it in one day and now I can't wait to read more by this author. This is a great paranormal book with a few twists that will have you loving Erin, hating Jessica, feeling sorry for Erin and all she goes thru, and Erin finding her soul mate. This is most definitely a MUST READ FOR EVERYONE!!!! I can't wait to read more from this amazing author.
(reviewed the day of purchase)