Steel Diamonds Publishing
Publisher info
Steel Diamonds Publishing was formed in January of 2011. We publish e-books which are distributed through a variety of outlets including major on-line retailers such as Amazon.com and Barnes and Noble. Because of this wide spread distribution each book is available in a wide variety of formats. These will allow you to view these fine books with the Kindle, Nook, iPad and other devices.Our books cover a wide spectrum from Safety to Dark Fiction, to hard core police drama. We also publish books of faith as well as short story collections.
Where to find Steel Diamonds Publishing online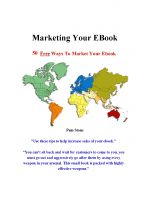 Marketing Your EBook
This small book is packed with useful tips you can do for free whcih will help you promote your ebook and increase sales. Pam Stone is the Marketing Director for Steel Diamonds Publishing and is eager to share her knowledge and years of experience with you.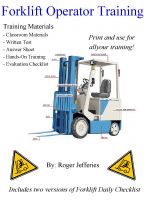 Forklift Operator Training
The Occupational Safety and Health Administration (OSHA) requires all forklift operates to be properly trained. This training must include a formal training segment, a hands on training segment as well as a hands on evaluation. This training must be administered by a person with knowledge and experience in the operation of forklifts.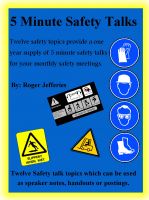 Monthly Safety Talks
Monthly safety meetings are an excellent way to keep safety on the minds of your workforce and management team. Each of these twelve short safety talks provide the basic information needed by your employees to remain safe in the workplace. Unusual or especially hazardous situations should be covered in more detail. Each of these topics may be used as speaker notes, printed as handouts.
Steel Diamonds Publishing's tag cloud