Ann Jenkins Lee
Biography
When two romance writers talk about back list books, the current state of the publishing industry, the mad rush to e-publish and what they should do about it - jump in or observe for a while longer - they of course decide to collaborate on a mystery.

Excuse Me? A Mystery?

Well, OK, it didn't start out to be a mystery. It started as a discussion about four witches, one for each element - air, earth, fire and water. As the masterful Terry Pratchet said in one of his Disc World books:

"When shall we three meet again?"

"Um, I don't know. Tuesday works for me."

Or something like that.

There were three of us when the madness began: Courtney Henke - mother, romance writer, and master garage-sale, junk store, antique shop, estate sale bargain hunter; Harriet Pilger - former Justice Department lawyer, actress, playwright, romance writer, mom and Southern Lady; and Karen Smith - west coast girl, romance writer, quilter, mom, and career woman.
It actually may have been a Tuesday when we gathered at the Silver Diner in Tyson's Corner, VA for lunch and general discussion about Lots Of Things.

It was Harriet's idea, really. She thought working with Courtney and Karen would be a refreshing change; she cooked up the bridge club idea and the other two simply jumped in.

The first book - Trumped - got started in the spring of 2010.

The team created characters (Winnie Casterline, Ruth Gennero, Connie Warner and Adelle Porter), plotted and started writing. And then, Harriet took off for Canada.

She wasn't trying to escape anything but the Northern Virginia ghastly 3 Hs of summer: Heat, Haze, and Humidity. She and her husband own property in Canada and Harriet is the official estate mistress during summer.

When she returned, the team reassembled and wrote and wrote and wrote. Trumped was published in December 2010 by the three authors, writing as Ann (Courtney's middle name) Jenkins (Harriet's middle name) Lee (Karen's middle name). They published it on Amazon for Kindle; Courtney's son, Kevin, did the cover as a favor to his Mom. Karen's son, Matt, helped with the formatting so the indents were where they were supposed to be. Harriet's daughter, Mary, provided encouragement all the way along.

So, that's how it started.

Where are we going? Well, schedules interfere with life and Courtney has left the team. Karen and Harriet finished book #2, Dummy Hand, and published it on Smashwords. The third in the series is started and percolating along. Look for it in late fall 2012.

Haven't read Trumped or Dummy Hand? They're available right here, on Smashwords!
Where to find Ann Jenkins Lee online
Books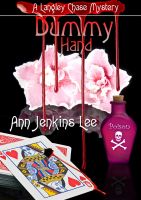 Dummy Hand
The ladies of the Langley Chase Bridge Club are at it again, only this time one of their own is accused of a bloody and violent murder. Dummy Hand is a fast paced, funny mystery set in Northern Virginia, home of the FBI, the NRO, the CIA and lots of other three-letter agencies. Does the foursome tangle with any of these in their quest to find a killer? What do you think?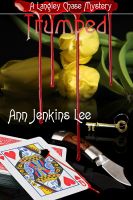 Trumped
Trumped is the first in a new mystery series by award winning author Ann Jenkins Lee. It's a delightful romp through the streets and canals of Belgium's most famous medieval city, Bruges. The four ladies of a certain age—Adelle, Winnie, Ruth and Connie—planned to relax and take in the sights. Instead, they find themselves mixed up in something very dangerous indeed.