Alan Baulch
Biography
Alan Baulch Biography DOB 27/03/50


My background is not studious by any means, gaining progress through courses in management and computer technology throughout my career, where I'm now a Professional Member of the British Computer Society, and acting as an Oracle Systems Manager.

First job was working for The Bookseller, then Pan Books and Cambridge University Press. Have worked in Fleet Street for Exchange Telegraph a British News Agency member (to include Reuters),
With an understanding of publishing costing cover artwork, printing and paying the royalties to Authors and reading as much as I could at Pan with free books each month to staff I was in my element.
.
I spent some time running +Bingo Clubs for the Rank Organisation, Then worked at a Shipping Agency, In retail at SuperDrug. Ran own business – sounds grand I made and sold Candles in the winter and printed T-Shirts in the summer. I work in the Public sector now doing mostly people management in IT.

Personally spent several years (with partner) as a Foster Carer, I like to Cruise to as many places I can and while I cruise I love to write my stories.

My writing work to date is:

Novels called Mind Trap -70k words (Mystery/Evil fiction) & The Tracer 90K words

10 short stories Title Love on Rockefeller Ice approximately 35k words

The 2 Novels and the Short Stories are being published as EBooks now.


'A Moment in Time' (Mind Trap sequel) 16k words (Mystery/Drama), work in progress.

'For the Love of Rita' 6k words (Romantic/Drama fiction), work in progress.


I just love writing because it allows me to be creative in an unpressured way, I know I'll continue writing forever.
Books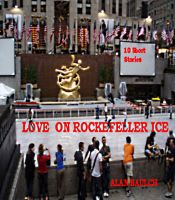 Love on Rockefeller Ice
by

Alan Baulch
Mind Affair, Love on Ice, A spell in court, Home, Shadows, Work, Dreams, Heart, Dog and a Page make up these 10 short stories.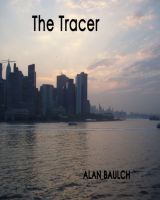 The Tracer
by

Alan Baulch
An explosive accident leaves Michael battered and without a past. Entering a world where kidnapping, murder, rape, hate and great sorrow are normal. Single-handedly he offers the solution for driving terrorism into extinction while providing the answers for solving crimes across the across the globe. He has to be stopped, the only question who will get to him first?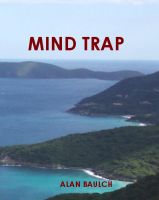 Mind Trap
by

Alan Baulch
Price:
$0.99 USD.
Words: 73,960. Language: English. Published: December 9, 2011. Categories:
Fiction
»
Horror
»
Occult
Patient's arrive at a Berkshire clinic direct from Shanghai. The grip on their minds pure evil. With the help of an ex priest they strive to tackle the spiritual evil attacking them. Taken on a journey that follows past lives, death and business corruption. Their experiences cause them to fear for their very souls. Death beckons, they are trapped in a fight they couldn't win alone
Alan Baulch's tag cloud