Paula Sarmiento
Biography
I was born in the Philippines on the 16th of July. I was born listening to rhyme songs so you could say that my potential of becoming a writer started there. At 5th grade, my English teacher praised me a lot so I tried to keep my reputation. Until now, I want to develop my talent in literature more through online book sites like Smashwords and Wattpad. Ah! This is good times; making stories and living life by publishing independently.
Where to find Paula Sarmiento online
Books
The Prodigal Father
Nick Henderson is a father who made a mistake. He will be against himself and all the odds to bring back the family he really loved.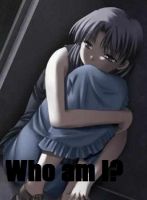 Who am I?
Rhea discovers who she is to her friend as she made her bullies have a taste of their own medicine. This story will tell you that no matter what, your true friends love you for who you are and will never ask you to change.
Paula Sarmiento's tag cloud