Alexa Nazzaro
Biography
I wrote my first novel, "Kimberly and the Seventh Grade Disaster", when I was thirteen years old. Good thing it never saw the light of day.

In the years since, I continued writing stories, earned a degree in creative writing from Concordia University, read a lot of books (some over and over, like Catcher in the Rye), watched a lot of movies, got married and became a stepmom. The Pool Theory is my first novel that strangers are allowed to read.

To read more about the book: www.thepooltheory.com
To read more about me: www.alexanazzaro.com
Where to find Alexa Nazzaro online
Books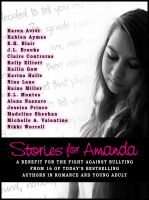 Stories for Amanda
By
Kelly Elliott
,
Kahlen Aymes
,
Michelle A. Valentine
,
Jessica Prince
,
Karina Halle
,
Nina Lane
,
Madeline Sheehan
,
Karen Avivi
,
Alexa Nazzaro
, &
Raine Miller
Price:
$0.99 USD.
Words: 121,740. Language: English. Published: October 21, 2013 by
Amanda Todd Foundation
. Category:
Fiction
»
Romance
»
Contemporary
Amanda Todd wanted to share her story with other kids and let them know they should never be punished for who they are. AmandaToddLegacy.org reaches out to kids in need, and provides resources for finding help. 100% of the proceeds from the sale of this book will be donated toward that vision. 16 bestselling authors offer a new story or scene from their most popular series for this worthy cause.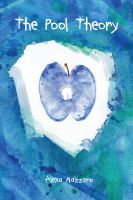 The Pool Theory
So far, Kye Penton's greatest accomplishment is surviving years of bullying with nothing but his only friend Anthony to get by. But at fifteen, things are finally looking up. Claudia in English likes him, and Julian is both his new friend and a super cool guy. It looks like Kye's days of being an outcast are over - until Annie Cooper shows up: pregnant and claiming the baby is his.