Alison G. Bailey
Biography
Alison was born and raised in Charleston, SC. As a child she used her imagination to write additional scenes to TV shows and movies that she watched. She attended Winthrop University and graduating with a BA in Theater. While at Winthrop she began writing one act plays which she later produced. Throughout the years she continued writing and producing several one act plays, but then life got in the way and she hung up her pen for a while. On the advice of a friend, she started writing again. In January 2013, Alison sat down at her computer and began writing her first novel, Present Perfect.
Alison lives in Charleston, South Carolina with her husband, Jef, and their two furry children (dogs). She's addicted to Diet Pepsi and anything with sugar.
Books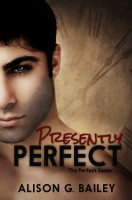 Presently Perfect (The Perfect Series, Book 3)
Tweet was my heart, my soul, and my purpose. She was my…everything. Neither of us were perfect. We both made mistakes. Looking back, that was okay, because every choice brought us to where we needed to be at the time we needed to be there. The one constant… our love and friendship. There are two sides to every story and I wouldn't trade our sides for anything in the world.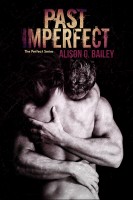 Past Imperfect (The Perfect Series, Book 2)
In Present Perfect, Brad Johnson was sexy, cocky, rich and a complete Smurff**ker. He could afford anything he wanted and could charm any girl he set his eyes on. A tragic event forces him to reevaluate his life. When he tries to change, will the people in his life let him move on from his past or will they constantly hold him to the life altering mistakes he's made?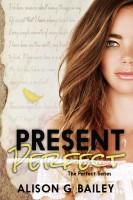 Present Perfect (The Perfect Series, Book 1)
Amanda Kelly spent her entire life trying to control every aspect of it, while striving for perfection.The one thing she thought was perfect in her life was the bond she shared with her best friend,Noah.Everything was going according to her life plan until she woke up one day and realized she had fallen in love with him, but she couldn't allow herself to have him.
Alison G. Bailey's tag cloud