Ana Dinescu
Biography
Freelance journalist and communications consultant, PhD in history, passionate about languages, travel, books and writing. Author of several books, articles and many other writing contributions.
Books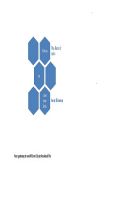 Where to save your links. Your gateway to an efficient 2.0 professional life
(3.00 from 1 review)
The book is a collection of useful links to be used for better organizing your 2.0 life: saving your links, sharing information on specific domains or simply social networking.
Ana Dinescu's tag cloud
Smashwords book reviews by Ana Dinescu
Smashwords Style Guide on March 07, 2011
(no rating)
A very useful and interesting guide, written in an accesible form - including for those not too familiar with the mysteries of various publishing programs. Sometimes we, the writers, are too cloudy brains, but such guides are helping us to navigate through the right clouds (of the publishing industry, of course).