Andrey Nuzhdin
Biography
I was born in Russia. I am professional musician, and been playing in a band and writing songs for over 25 years. But always was fascinated by the world of literature. This story is my first attempt at creative writing, a step in a new direction, a search for something new I had never done before. I really hope you enjoy it.
If you read my books, please leave comments or reviews below, your opinion is very important to me.

● «Приключения Неки Кр, Алё и Тупо»
● «Adventures of Tain Bb, Hello? And Dumb»
● «Лети, Капитана Гранта!»
Where to find Andrey Nuzhdin online
Books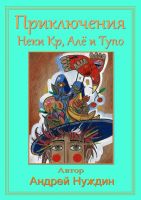 Приключения Неки Кр, Алё и Тупо
Предлагаем вам отправиться на удивительные приключения с главным героем книги, Неким Кроликом (Неки Кр), из подушки которого пропало волшебное перо. Светлая добрая сказка которая порадует детей и взрослых.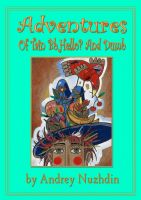 Adventures of Tain Bb, Hello? And Dumb
(5.00)
In this book we meet Certain Rabbit(Tain Bb),and set of with him for a wonderful adventure in search of a magical feather which has gone missing. A light,lovely story about kindness,believing in each other and friendship.