Tina Pollick
Biography
When Tina Pollick isn't writing paranormal romance about Heavenly hunks, and smart, sassy women. This RN enjoys a quiet home life with her husband, children, two horses, two dogs, cat, chickens, guineas, well sort of quiet.
Where to find Tina Pollick online
Videos
Gabriel Trailer
Thirty second novel trailer for my paranormal romance, GABRIEL.
Books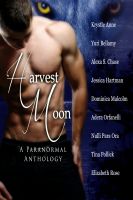 Harvest Moon
This is a collection of short stories by various authors. The maximum word count was five thousand words and the theme was 'Paranormal'. We hope you enjoy it.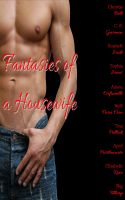 Fantasies of a Housewife
(5.00)
A collection of short stories, five thousand words maximum, with housewife fantasies as the theme. The stories range from contemporary, erotic and even a little paranormal. If you enjoy the authors, please visit their other published work.
Tina Pollick's tag cloud