B.G. Lashbrooks
Biography
BG Lashbrooks divides her time between taking care of two girl Border collies, a boy St. Bernard, a wonderful husband, and a tiny queen bent on ruling the world—as soon as the queen gets out of diapers. Graphic designer and freelance journalist she works from home five days a week. Occasionally, she finds time to write.
Books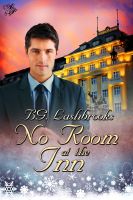 No Room at the Inn
(3.00 from 1 review)
Greta Nole loved the old hotel more than any other place on earth. If the new owners close it down, she'd be out of a job and her beloved hotel would be gone forever. She'd do whatever she had to do to get the hotel in tiptop shape before the new owner arrived after Christmas. But first she had to survive Stormzilla, the nastiest snowstorm to hit southern Indiana in years.
B.G. Lashbrooks's tag cloud