Barbara Taylor Sissel
Biography
Barbara Taylor Sissel was born in Honolulu, Hawaii, and grew up in a number of different cities and states mostly in the Midwest. She attended college in Texas and worked an eclectic collection of jobs from department store fashion model and flight attendant, to chair side dental assistant, admin assistant/personnel manager and a few others in between. She once lived with her family in Kentucky, in the Appalachian foothills, on the grounds of a first offender prison facility, where she interacted with the inmates and their families and was privileged to hear their stories that were difficult and heartrending and yet very often hopeful. It was several years later, after leaving there, when she was able to pursue a lifelong dream of writing, and not surprisingly, each one of her novels is a reflection of her prison experience. The focus of the stories is not crime per se, but how quickly and irrevocably lives can be altered in one single, shattering moment of misjudgment and how difficult it then is for family members to find their way back onto solid ground.

Her novels include:

EVIDENCE OF LIFE, 2013 (Harlequin/MIRA)
THE VOUNTEER, 2012
THE NINTH STEP, 2011

A second, as-yet untitled novel from Harlequin/MIRA will publish in 2014.

An avid gardener and reader, as well as the mother of two grown sons, Barbara currently resides near Houston, Texas.
Where to find Barbara Taylor Sissel online
Books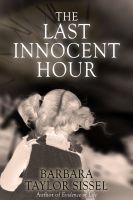 The Last Innocent Hour
Something twisted is stalking the Cunningham family. It lurks at the periphery of Beth's vision. Her husband can't help; he's doing time for a murder he didn't commit. The unknown child Beth was found with was taken to foster care. If she doesn't recall the hideous events that stole her memory soon, the killer will strike again, and someone else will die.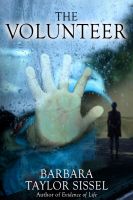 The Volunteer
Through a haunting sequence of events, psychologist Sophia Wilmot finds herself reluctantly holding the power to save death row inmate Jarrett Capshaw from execution, but when as a result of her involvement the details of her old crime resurface, she discovers it's not only his life that is at stake, but her own.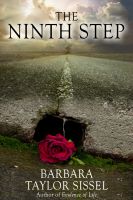 The Ninth Step
Six years ago, Cotton O'Dell left Livie Saunders without warning. Now he's back asking for forgiveness, but when she learns the truth that destroyed her future and devastated another man's family, her world shatters and she's torn between love and revenge. Consequences hang over Cotton's head like an anvil. He's ready for the ninth step, but will he live to take it?