Berengaria Brown
Biography
Berengaria is a multi-published author of erotic romance: contemporary, paranormal (ghosts, vampires, fairies and werewolves), futuristic, and Regency-set historical. She loves to read all different kinds of romance so that is what she writes: one man/one woman; two women; two men; two men/one woman; three men, two women/one man…. Whatever the characters need for their very hot happily-ever-after, Berengaria makes sure they get it.
Books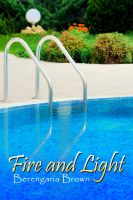 Fire and Light
Hugh's son has come to live with him. That's wonderful but it means now he'll never find an adult to love.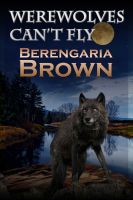 Werewolves Can't Fly
Mermae joined Kade and Iain four months ago. Halloween is almost here and Iain, a werewolf, is desperate for them all to commit to each other. But how can they keep their secrets in a city? And if they move how will they earn money and live?