Bill Jutz
Biography
Bill Jutz lives in Delavan, Wisconsin. He is now 60, although he does not look it. He rides motorcycles for relaxation and to escape from stress. Writing helps expose demons. He accepted being transgendered just 3 years ago. It is his wish that these words will help others who travel the same path, to get the encouragement that he did not get as a child growing up in the 50's. He would like to transition someday. This is his path, which only he can follow. He is no longer ashamed, but rather proud to be transgendered. A road not easy, but a road that is better than doing nothing at all. He is on his way and still writing poetry. He has written around 400 poems so far. This is his first book, look for more of his work to come.
Where to find Bill Jutz online
Where to buy in print
Books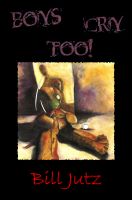 Boys Cry, Too
A collection of 27 poems by author Bill Jutz, these express the pain and fear of a child with nowhere to turn. Drawn from his tortured childhood, these words come from Bill's weeping soul as it struggles to find peace four decades after he escaped the cycle of abuse. The reader will come away from this inspired to grow beyond the pain of his own past.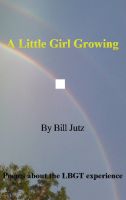 A Little Girl Growing
This is a collection of 61 poems expressing the feelings engendered by the LBGT experience.