Bryan Tevreden
Biography
Born in the mid-sixties in the tropics, I moved at a young age to the Netherlands where I also achieved my Master of Science degree in Engineering. Besides a career in the IT, I have also always been a coach and trainer. I received extensive training in this field both in the UK and USA.

I consider myself to be somewhat of a Renaissance Man, with interests in personal development, communication and relationships, experimental cooking, engineering, dance, music and the slow movement.
Where to find Bryan Tevreden online
Books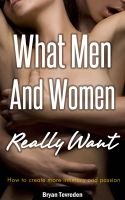 What Men And Women Really Want
(4.50)
Warning: This book is definitely not for everybody. Proceed only if you are willing to let go of worn out romantic notions and if you are truly ready to embrace the dark with the light, the raw with the tender, the wild with the soft, the rage with the laughter, the hurt with the whole body orgasms. Not for everybody. But then again, nor are the wild passion and boundless intimacy that await you.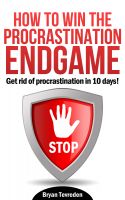 How To Win The Procrastination Endgame
(5.00)
The stress free solution to curing you from procrastination by addressing the true causes. And all this in just 10 days! (No this is not a collection of time management tips, because that is simply not the solution...)