C.E BINNS
Biography
Hi, I'm Courtney. A.K.A C.E BINNS. I'm only 10 but I love writing and I hope other people love my writing too! I came here because I've been looking for a free book publishing website for ages, apart from Wattpad, and now I found one from a friend off of Wattpad I really like this even though I only just signed up!
Where to find C.E BINNS online
Books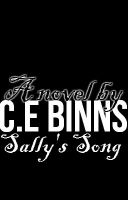 Sally's Song
By
C.E BINNS
Price: Free! Words: 350. Language: English. Published: September 11, 2012. Category: Fiction
After a break-up Sally never has to face her ex again. But she didn't leave him, in a good way.
C.E BINNS's tag cloud