C. M. Bratton
Biography
A self-confessed and extremely proud nerd with style, C.M. is a working artist who enjoys meeting new people from all walks of life. In the past two years, C.M. has shifted work from mainly teaching to mainly writing, editing, and acting. C.M. is a co-author of the film, "Sanitarium" and several short stories (available at http://www.ReadOnPress.com). In between performing and writing, C.M. is a voracious reader and beach lover - but somehow manages to still get in 8 or 9 hours of sleep a night. As an avid dragon watcher, C.M. looks forward to publishing more stories with the great folks at Write-On Press.
Where to find C. M. Bratton online
Books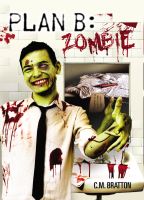 Plan B: Zombie
A truly wacky collection of zombie stories. Yeah, I know that wacky and zombie don't often mix well, but take a peek inside and you'll be hooked on C. M. Bratton's unique take on the travails of the modern zombie, from their own point of view.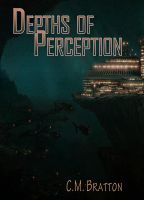 Depths of Perception
(5.00 from 2 reviews)
In the distant future, all that remains of humanity lives deep on the ocean floor. Here, scientists came to find a way to keep humanity alive. After 800 years, will the plans of the ancients come to fruition once the secrets of the undersea city have been laid bare? The fates of all who dwell beneath the waves will pivot on the world shattering choice of a homeless outcast who discovers the truth.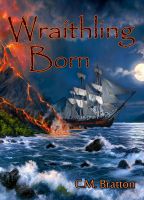 Wraithling Born
Follow an epic journey of fantasy and adventure as Scholar and Artist hunt the origins of the elusive Djinn. Trekking across exotic lands and over raging seas to the volcanic island home of demons of smoke and ash, will they survive finding what they are both seeking so desperately? Discover Wraithling Born, C. M. Bratton's first Write On Press Premier.
C. M. Bratton's tag cloud