CM Hawk, Sr
Biography
C.M. Hawk was born and raised in Northern New Jersey and received his B.A. in Political Science from Eckerd College. His interest in religion, spirituality, and politics began at an early age. As an experienced reader of many religious, spiritual, and political texts, Hawk integrates both knowledge and first hand experience. His first book, "A New Perspective: The Transformation of Yesterday's Politics Into Tomorrow's Spirituality" is a passionate critique of modern day problems associated with political structures and religious organizations, offering both solutions for personal growth as well as ideas for the betterment of society as a whole.
Where to find CM Hawk, Sr online
Books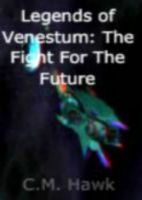 Legends of Venesum: The Fight For The Future
The year is 2125, and humanity's technology has progressed to a level that 100 years ago would have been considered impossible. Anti-gravity propulsion and a discovery that makes it possible to not only bend the space-time continuum but manipulate time itself were found. The manipulation of time was not seen as the true discovery, as it was to be seen that while one could travel through time.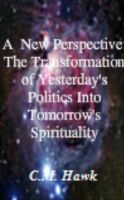 A New Perspective: The Transformation From Yesterday's Politics Into Tomorrow's Spirituality
(5.00)
Read about the problems of decaying religious and political institutions, and the solutions to be found by discovering the inner greatness that was always right there in your soul, but you may have forgotten about. Finally, embark on a vision of a different kind of world where there causes of pain have been remedied, the path to joy is clear, and the destiny of humanity is unlimited.
CM Hawk, Sr's tag cloud