Charley Green
Biography
Charley's journey has taken him from the farm to military service, and into college administration. After five years in the field of student center administration with Emporia State University, Charley went into business in the real estate industry as a builder, developer and Realtor.
He has an extensive background in entrepreneurial activities and organizational development which eventually led him into the fields of professional speaking and writing. Charley's college degrees are in education and management with a Bachelor's Degree in Business and Master's Degree in Education.
He's been endorsed by such notables as Mark Victor Hansen, co-author of Chicken Soup for the Soul and the late Bill Gove, Past President of the National Speakers Association. Charley's been a member of the National Speakers Association, the Enlightened Millionaires Program and frequently works with Care of Poor People, an organization helping the homeless regain a degree of quality in their lives.
Where to find Charley Green online
Books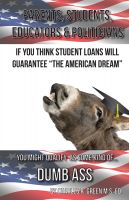 If You Think Student Loans Will Guarantee The American Dream You Might Qualify As Some Kind Of Dumb Ass
The American Dream is yours if you can avoid being labeled a Dumb Ass by understanding the risk, hazards and cavernous money pits lying in wait when signing up for student loans. This book is about that along with realistic ways to achieve a college education without burdensome debt. It's a 'Game Changer and Life Saver' and can save you and your student the heartache of suffocating debt tomorrow.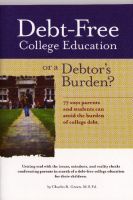 Debt-Free College Education or a Debtor's Burden?
This program is to help those of you with young children and high school age adults in the planning process for their college educations. The intent is to create awareness, stimulate your thinking, inspire a realistic solution to avoiding debt and the motivation to develop a positive learning environment within the family to accomplish the goal.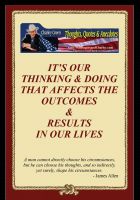 Our Thinking & Doing Determines Our Outcomes & Results
Achieving the success we all desire, strive for and deserve is too important to leave to chance, luck or flying by the "Seat of Our Pants." The following anecdotes, quotes and insights relate to the kind of events everyone in one way or another experiences as they journey through life; situations whose Outcomes and Results, positive or negative, are determined by our Thinking and Doing.