Cherise Kelley
Biography
Cherise Kelley grew up in a family of teachers. Her father, Ronald Morris, taught social studies and history for 30 years at Arcadia High School in Southern California. Her mother is a registered nurse who teaches parents about the special needs of their premature infants. Her sister, Kristine Morris White, is a grand prix level dressage horse trainer.

Mrs. Kelley became a teacher herself in 1991 through a "fifth year" of study at San Francisco State University, after earning her bachelor of arts degree in English from the University of California at Berkeley. She has taught English at the college, high school, and middle school level, but prefers to substitute so that she has time for her writing.

Cherise lives in Spokane, Washington State with her husband and two dogs named Raffle and Oreo.
Where to find Cherise Kelley online
Videos
Real Ventriloquism By Cherise Kelley
This is the trick I use when freshmen have a few unplanned minutes of class time left and I need to entertain them until the bell rings. I sing the alphabet in my throat like this, and then I say all their names the same way.
Books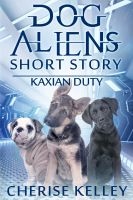 Dog Aliens: Kaxian Duty - A Short Story
Three month old alien Clem faces his first day of Kaxian duty with anxiety. What will be his assignment? If only his tail didn't have a mind of its own, he might be less anxious. This is a free 10-page short story. Hope you like it and want to read the Dog Aliens books! They are written to amuse people of all ages who love dogs. No dogs are harmed in any of these stories.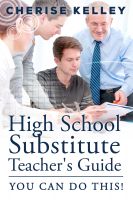 High School Substitute Teacher's Guide: YOU CAN DO THIS!
"You're a high school substitute? Are you crazy? We were so mean to them!" This is a common reaction when I tell people what I do, but I love substitute teaching at the high school level. In writing this book, I hope to be for you the friend I was blessed to have when I started. I tell you not only how to get a job as a substitute teacher, but also how to do the job so well you enjoy it.