Cheyenne Lazar
Biography
Cheyenne Lazar (1993) is a South African-born writer with as wide an assortment in nationality as in her range of creativity. Situated in the cozy KwaZulu-Natal of South Africa, she writes in the comfort of her own home. Cheyenne comes from a family of noteworthy English Skill, with her Grandfather, Archie Augustine, having written and published a collection of politically-stirring literary works. Cheyenne's earliest literary achievement comes from the Poetry Institute of Africa, where she was published three times, from the age of eight, when she proudly took away second prize.
Where to find Cheyenne Lazar online
Where to buy in print
Books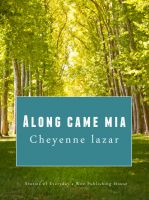 Along Came Mia
The tips of his fingers caressed her cheek delicately. Her lips parted and a slow, deliberate breath of air made its way onto his neck, warming the sensitive skin behind his ear.
Billy and the Unfinished Land
Young Billy was a happy boy. He spent all his sunny holidays in the large front garden and played with the many toys his parents and family had bought for him. Though he was an only child, Billy had never felt bored or lonely. He had a great imagination and was full of creative ideas to keep him busy all day. Billy's days followed a regular pattern – every morning he would wake up and brush his t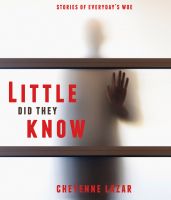 Little did they Know
Little did they know is a new story of the series Stories of Everyday's Woe.A very nice, horrific story of blood and death!