D.N. Curran
Biography
D. N. Curran doesn't like talking about himself much, so suffice it to say that he was born in St. Andrews, Scotland, emigrated to the United States when he was a young man, successfully ran his own business, and now is retired and enjoying a budding career as a writer of fiction.
Where to buy in print
Books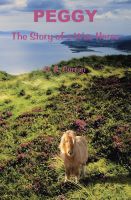 Peggy The Story of a Wee Horse
Peggy is a story is about a gentle, loving lady and a very smart little horse. The story takes place on the Island of Coll, off the west coast of Scotland. How Stephanie and Peggy came together is almost a mystery as if pre-ordained by some higher power to be bound in a story of hope and happiness.
D.N. Curran's tag cloud