DW Ulsterman
Biography
Author D.W. Ulsterman lives near his beloved waters with his beautiful wife of 22 years, and their two teenage children, along with two cats and two dogs.

His interests, beyond the always-present task of writing, are music, film, fishing, an often infuriating golf game, respectable BBQ skills, and sampling various wines from around the world. He feels blessed to share his days with the love of his life, and watch their two children grow into the remarkable young adults they have become.

Many of D.W. Ulsterman's personal interests are reflected in his works, including a love of America, classic rock, and the "indelible education that results from experiencing fist to face."

His writings include the bestselling Mac Walker series of books, including the epic tales DOMINATUS and TUMULTUS, as well as the more recent Bennington P.I. series.

A new full length novel titled The Irish Cowboy, is currently scheduled for a summer 2014 release.
Where to find DW Ulsterman online
Books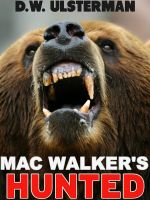 Mac Walker's Hunted
"That bear was just doing what any of us would - trying to survive. It was either him or me. We both understood that. He was long in the tooth, but still had plenty of bite. I hope to be half the fighter he was when my own time comes. No hard feelings between us. Just two warriors doing what comes natural – kill or be killed." -Mac Walker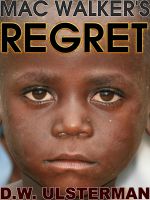 Mac Walker's Regret
Killing another human being isn't so hard. It's the forgetting.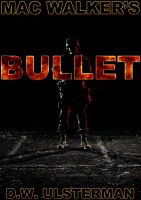 Mac Walker's Bullet
Former Navy SEAL gun for hire Mac Walker is caught in the deadly Somali desert bleeding from a gunshot wound as his intended killer seeks him out to finish the job. Shooting Mac Walker is one thing. Killing him is another...