Danny Johnson
Biography
Danny Johnson served in the USAF 1965-1969. He earned the Distinguished Flying Cross for actions in combat, 1969. He is an active member of the North Carolina Writers Network. Danny and bride Sandra have been married 40 years.
Books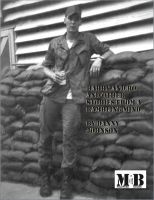 Harry and Bo and Other Stories from a Rambling Mind
Not since Breece D'JPancake has a writer the likes of Danny Johnson emerged from the South with all the glory and hell of life attached and intact in his fiction. Add a measure of Tim O'Brien's stylization of military life and you still have only a glimmer of the storytelling you'll love in the Harry and Bo collection.
Danny Johnson's tag cloud