David Gau-Ghan
Biography
Born November 30, in Auckland, New Zealand, this author shares the same birthday as Mark Twain. Although the years are obviously different; avid readers and alternative thinkers will stick with Gau-Ghan like paint to the picket fence in Huckleberry Finn.

David has always taken a keen interest in metaphysical subjects and he has traveled extensively, often in response to that interest. In his earlier years he witnessed, along with three other people, a sighting of a UFO mother ship and four smaller craft, and that was the catalyst for him to research. He has climbed the pyramids in Egypt, ridden camels in the Sahara desert, visited ancient ruins in Turkey and Ashrams in Northern India – much of his writing is influenced by the rich tapestry of life experiences. He has been a consultant to corporate entities, specializing in technical writing. He has had several articles published in New Zealand magazines and newspapers, received Honourable Mention for a short story he submitted for the Writer's Digest writing competition and also shortlisted for an international script competition.
Where to buy in print
Books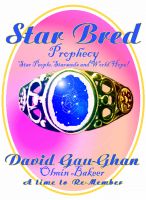 Star Bred Prophecy- Star People, Starseeds and World Hope!
With all the negative news flooding our airways these days, a little world hope prophecy update news is in order. If you want to experience a positive read, along with some thought provoking ideas, check out the e-book Star Bred Prophecy. But be prepared, it's a little out of the ordinary, so if you're conservative minded then you're going to have your beliefs challenged.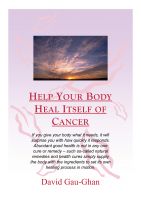 Help Your Body Heal Itself of Cancer – Cancer Fighting Foods List Strategy for Boosting the Immune System
Is it not reasonable that a strategy for fighting #cancer can be found in a list of natural diet foods? Many experts believe that cancer is in all of us, but it is only when our immune systems are depleted that the cancer cells take over. If you give the body what it needs for boosting the immune system, found in simple diet foods, it will surprise you how quickly it responds, even with cancer.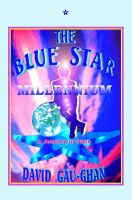 The Blue Star Millennium - A Journey in Time
The power of positive thought in helping to shape our present and future world is emphasized through the medium of multi-dimensional visitors from the fifth-dimension and the Pleiades Star system. Extra-terrestrial Beings recalling Akashic records of ancient Atlantis interplay with actual historic events to create a surreal story that challenges the reader to separate fact from fiction.